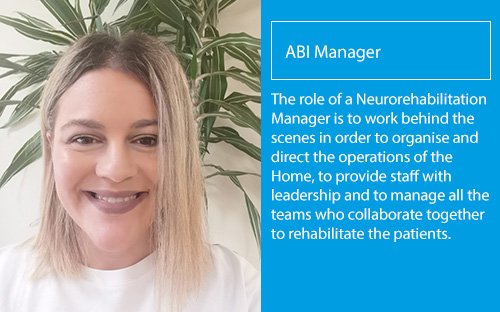 Artemis Militsi – ABI Manager
Artemis has a degree in General Nursing from the Nursing University of Athens, Greece since 2008. In 2009 she moved to London where she took her Master Degree in Musculoskeletal Science and Orthopaedics from University College London (UCL). In 2009, Artemis went back to Athens where she started working as a Deputy Unit Manager in the biggest private Neurorehabilitation Centre in Athens. Artemis had the opportunity to work with Neurorehabilitation Specialist Doctors who had been trained in Stoke Mandeville Hospital in UK which gave her the opportunity to start working following the UK policies, procedures and standards whilst in Athens. In 2014, she moved to the UK where she started working in Neurorehabilitation Centres in Cambridgeshire and Bedfordshire areas as a Clinical Lead and Unit Manager. In 2017, she took her NVQ5 diploma in Management and Leadership from Milton Keynes University. Artemis works since day one in Neurorehabilitation services and she is very passionate when it comes to the Neurorehabilitation Nursing. Artemis started working as a Manager in the ABI Manton Heights in February 2020. Her role is to manage all aspects of the unit, to provide clinical supervisions to the staff, to work very closely with the ABI Teams and the CCG groups. Artemis has the full support of the Senior Management Team.
3 likes: Music and concerts, Fashion and travel the world
Fun fact: She can see a fashion item and she can name straight away the fashion designer – and then she will buy it!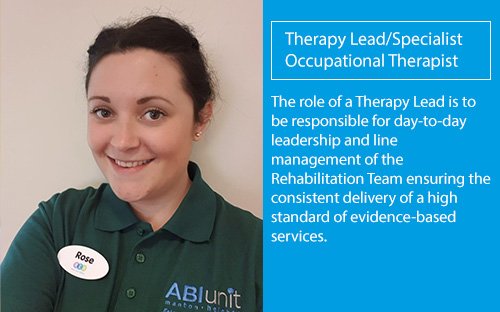 Rose Bradshaw - Therapy Lead/Specialist Occupational Therapist
Rose is the Specialist Neuro Occupational Therapist and Therapy Lead and has worked in neuro rehabilitation for the last 4 years. She is incredibly passionate about patient care and helping people to regain independence and achieve their goals through therapy. A large part of her role is supporting the person with the brain injury and also their nearest and dearest too. Her role is to provide high quality therapy and work alongside our rehab support staff to promote safety and independence.
3 likes: Loves all things craft, being by the sea, and good food and wine
Fun fact: Rose knows lots of Harry Potter trivia!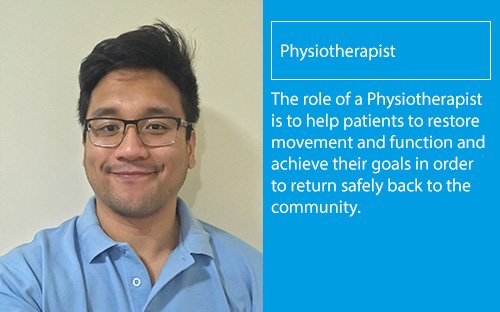 Physiotherapist – Renel Janito
Renel is a physiotherapist worked in the National Health Service straight after he qualified in 2018. He completed a rotational role in the NHS and has worked in a neuro rehabilitation in acute and chronic setting. Furthermore, he is pursuing to finish his Masters of Physiotherapy Studies in Neurophysiotherapy at University College London. Renel is highly motivated to work in the ABI unit, as he likes the creativeness of treatment modalities that can be utilised that would be suitable for the residence and furthermore to utilise the gym for rehabilitation! He loves working with the multi-disciplinary team and family to gain insight from their role and how he can rehabilitate residences alongside them efficiently. His role as a physiotherapist is to work closely with residences in order to improve their physical ability such as mobility and functional task required for their activity of daily living to promote independence as much as possible.
3 Likes: Travelling, Outdoor activities and Food!
Fun fact: Renel has played a role in organising university rugby sporting team holiday and they had a brilliant time!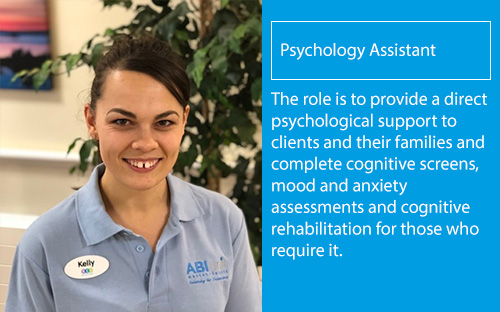 Kelly Skevington - Psychologist
Kelly is the assistant psychologist on the unit and has worked at Manton Heights ABI unit since it's opening in November 2018. Kelly has a Master's degree in Forensic Psychology and has previously worked as a Substance Misuse Practitioner. Before her promotion to Assistant Psychologist, Kelly was a Rehabilitation Support Worker at the unit, so she has a great understanding of the full circle of rehab, from getting up in the morning, to the importance of psychological support throughout.
3 likes: Stargazing, Flowers and Cheese!
Fun fact: Kelly is a science geek and loves Quantum Physics!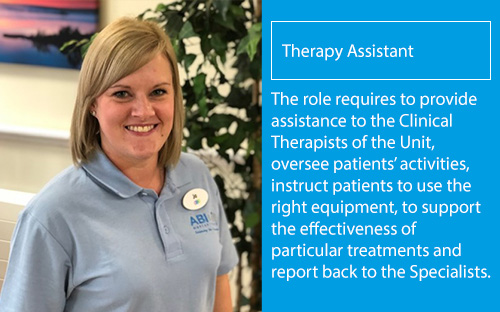 Joanne Lea – Therapy Technician
Joanne has been working in neuro rehab for 8 years across a number of different services. Joanne works with the Specialist Therapists to continue therapy programmes to help people achieve their goals and regain their independence. Joanne is very passionate about providing therapy to her patients. Joanna enjoys seeing people achieve their goals and go home.
Likes: dogs, spending time with family and friends and diamond painting
Fun fact: Joanne loves to quadbike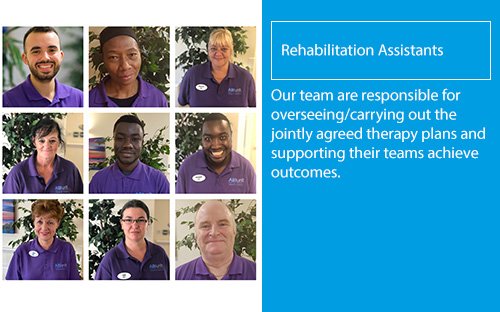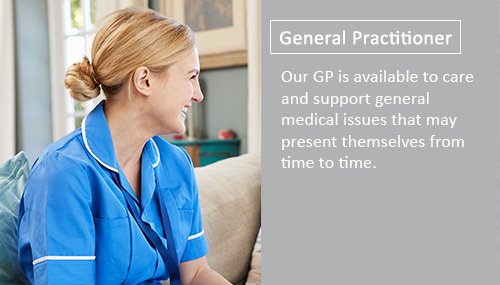 The De Parys Group
The De Parys Group is comprised of five GP surgeries in the Bedford area:
De Parys
Bromham
Goldington
Church Lane
Pemberley